Custom Homes & New Home Construction
Design / Build / Permits / Planning
Complete project management for the design & construction of your new home in Norfolk County. We are custom home builders, and would be pleased to take a leadership role in building your new home.
Custom Home Building & Construction (New Homes)
When you've decided that your next home (or first home!) is going to be one that you build, you need to find experienced help that you can trust.
Building a new home is a giant commitment. Having a talented team of professional builders, project managers, and carpenters is essential to a successful new home build.
We have been a part of thousands of construction projects over a 40 year period, and continue to aim towards excellence for each and every new home build.
A recent custom garage build

Rated One of the Top Three New Home Builders in Norfolk County
We are in great company as one of the top three home builders in Norfolk County. We are honoured by the title, and hope to serve you best in order to keep our distinguished ranking.
What do we Need to Build a New Home?
As much as we'd love to help you break ground on a new home immediately, there are several factors that need to be addressed before we can start building:
Do you own a vacant lot or plot of land?
Do you have your utilities setup & coordinated?
Have you inquired about a building permit?
Do you have a home design in mind, plans, or blueprints?
Have you found a local home builder in Norfolk County? (hint hint)
Let's dig in to help you check each item off of your new home checklist!
1) Vacant Lot or Ready to Build Land
While dreaming of your new home in Norfolk County, you want to be sure you have a suitable plot of land to build on.
For custom homes and new homes, you need to make sure you have suitable land area on which to build your desired size of home.
The same applies for custom garages, sheds and shops. If you're planning to build, please be sure you have sufficient land area for the project.
(Foundation of a new home)
2) Setting up Utilities for your New Home
Planning and building a new home can take many months. During this time you'll have to get all of your utilities hooked up and installed, including:
Hydro/Electricity
Natural Gas
Cable/Internet
Water/Sewer
Phone lines
Most of these utilities have only 1 or 2 options. HydroOne for hydro, Union Gas for Natural Gas… Your satellite, cable, internet etc has several options between Kwic, Eastlink, Rogers, Bell and more.
3) Building Permits in Norfolk County
Building permits in Norfolk County are not difficult to obtain. However many clients prefer to have have us handle all matters involving permits and the County. This is understandable, and we're happy to help.
There are plenty of answers on the County's FAQ page, check it out here:
If you are interested in obtaining a building permit yourself, you can find the necessary forms here.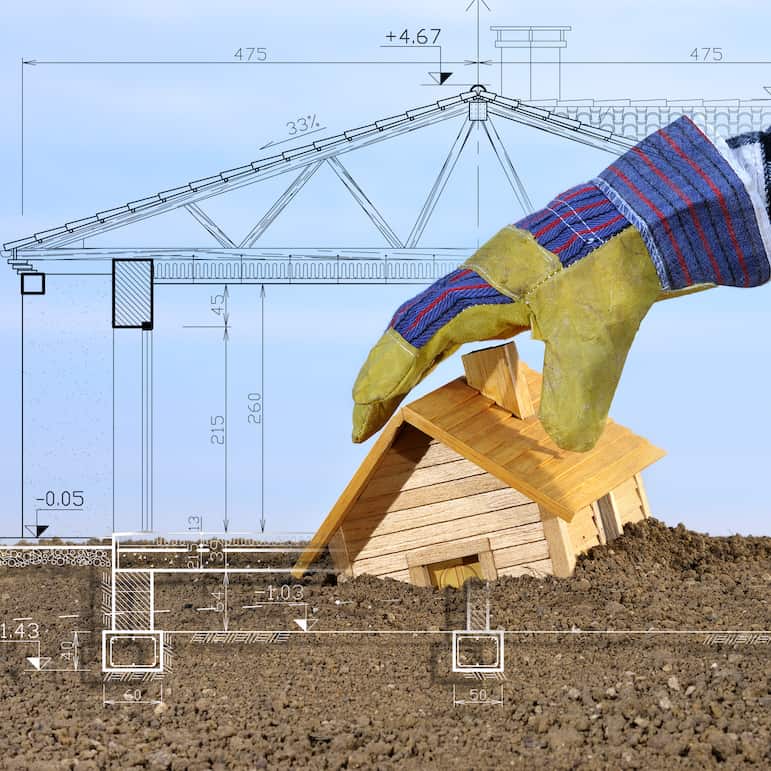 4) Home Design Build // Plans // Blueprints
Subdivisions in Norfolk County typically have preassigned home builders who provide a set of building plans for the homes that will be built in the area. You'll get the option to choose between these designs, as well as certain upgrades within the scope of the new home design.
For custom homes, you get to decide for yourself. Custom homes are tailor made to your wishes. You decide how many bedrooms, bathrooms, and levels you want. A customized floor plan opens up the possibilities to truly making your dream home a reality.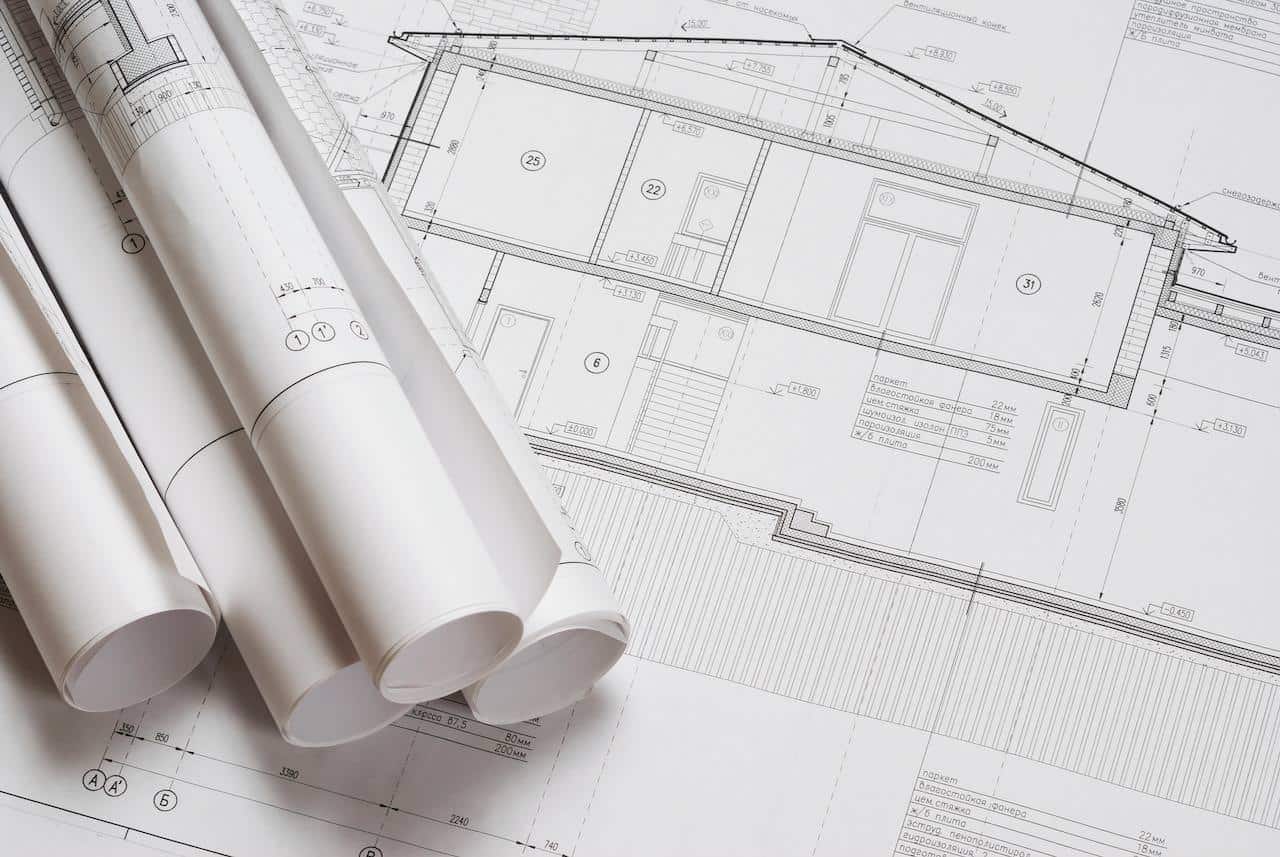 5) Construction of the Home
The final stage is where the construction of your new home begins. Starting with a strong foundation, then framing of the structure of the house, along with all the finishing touches. Your home is built to match your dreams, desires, and needs. From start to finish, including the last nail, and the final coat of high quality interior paint!
Even if you have special accessibility requirements for your build, we can achieve a successful outcome.
Wooden frame of a custom home
We have successfully built many new homes across Norfolk County, including Turkey Point, Port Dover, Simcoe, Selkirk and more!